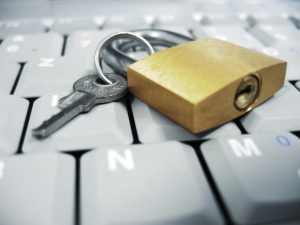 Consultation or use of this site in whatever language involves the full acceptance of the general conditions set out below. Hereby, End Ecocide on Earth informs about data privacy in the context of the collection of signatures for the petition Charter of Brussels which shall be handed over to the UN General Secretary Ban Ki-Moon in December 2015. End Ecocide on Europe collects, saves and uses log data and personal data regarding the provisions of the Federal Data Protection Act (BDSG) and the Telemedia Act (TMG) of the Federal Republic of Germany. All necessary organizational and technical actions have been taken to protect all personal data according to those rules. Following, you will be informed about type, scope and purpose of the data collection and use.
Collection and Processing of Log Data
When visiting the website of End Ecocide and with each retrieval of a file the web server is collecting log data (for example browser type, date and time of the retrieval). Log data are not considered as personal data. It is not possible for End Ecocide to associate the collected log data with any natural person. All information will be solely used by End Ecocide on Earth for statistical purposes. A passing on third does not take place. A link to other data will not take place either.
Protection of Personal Data
'Personal' data shall mean any information relating to an identified or identifiable natural person; an identifiable person is one who can be identified, directly or indirectly, in particular by reference to an identification number or to one or more elements that express their identity (Regulation (EU) Nr. 45/2001). In principle, access to the information available on or via the website of End Ecocide does not require any personal data to be supplied by the user. In order to sign the petition, you will be prompted to provide personal data, namely your name, nationality and your email address. Personal data will only be collected to the extent that you make them, with your knowledge, available to us. In this regard:
End Ecocide collects personal information only if it serves the purpose of the petition to theUN General Secretary. The information shall not be used for any purpose incompatible therewith.
End Ecocide only passes on information to third parties if it is necessary to reach the stated purpose of the petition or if it is legally required to do so. End Ecocide shall not pass on personal data for purposes of direct marketing. Moreover, End Ecocide commits to ensure suitable safety measures so that third parties are unable to misuse any personal data. All log and personal data are transmitted with SSL encrypting.
All data will be saved on the server of End Ecocide until revoked. At any time, everyone providing personal data has the right to withdraw their given approval.
On demand, everyone is able to have their data deleted from the server of End Ecocide.
In order to exercise one's rights or to obtain further information, people can contact the data protection responsible of End Ecocide.
Cookies
End Ecocide in Europe uses cookies for the prupose of storing user relevant information like preset or choosen language. There is no statistical or any other usage of these cookies performed by End Ecocide.
Newsletter
If you decide to receive the newsletter of End Ecocide, you will get regularly information concerning the progress of the End Ecocide initiative and regarding developments of the global movement against ecocide. End Ecocide shall call your attention to further petitions and initiatives that demand the end of ecocide.
Right to Information
At any time, people have the right to obtain information concerning their saved personal data, including origin and recipient of the data as well as the purpose of its use. Please make your enquiry in writing to the data protection responsible of End Ecocide, Viktoria Heller, Hannoversche Str. 30B, 30916 Isernhagen, Germany or viktoria@endecocide.eu.